Freelancers – below is a quick checklist of requirements we constantly run into.
Per each checkbox we added notes and potential tech to leverage. Honestly for most checkboxes you'll find cheap (usually free) solutions. What we learned at Venture L is that the tech really doesn't matter, it's your application and customization based off the below requirements that really moves the needle. And honestly, in most circumstances, Google Workspace, Calendly, and PandaDoc is more than enough.
Calendar link

Calendly is great

Be ready to copy/paste the phrase "HERE is my calendar link, happy to send times or use yours" everywhere

Relevant examples of projects you've done

First impressions are won by relevancy in industry, skill, or outcomes. This happens in seconds, and clients won't search hard, so you have to make it as easy as possible to show this in seconds.

We learned a lot about this when building the Venture L platform. By enabling portfolio customization and scoped offerings we were able to increase the conversion rate of lead-to-customer from less than 10% to over 90%.

Below is an example of how Frederik Eksteen did this on the Venture L Platform.

Scoped ways to get started

Ideal clients are ready to get started without the typical interview process. But they need to know the value, and be able to explain that value to their boss in seconds.

To do this, scope your value in a small/medium/large format.

Here's how Frederik did this through the Venture L platform.

Proposal to get started

Proposals make it official, make it easy for leaders to send to their boss, and if done right can replace an interview process.

Whatever channel you send them through, make sure to include a Google/Word Doc that can be real time edited and an attached PDF so they can easily forward.

*Bonus points if delivered through a contract automation tool like PandaDoc.

Below is specific to working with enterprises (above 500 employees).

LLC or S-Corp status

Enterprises need to steer clear from compliance risk.

The core of compliance risk is the litmus test "does this individual look like an employee", to which there's multiple checks like hours worked, type of work performed, autonomy of the individual in where and when they work, dependency of the individual on that employer, etc.

Having an LLC or S-Corp is one of the strongest protections for both you and your client.

In terms of LLC or S-Corp, there's multiple schools of thought. Formations and Collective would both say S-Corp.

Below is specific to scaling from reactive to handling up to 8 clients at a time.

Onboarding process to provide a consistent client experience and set the project up for success

Most important is making the client feel like you're in control, have a clear roadmap, and will handle

By spending the time up front to standardize the onboarding process, you'll save time when onboarding each new client.

Make sure to include a kickoff email, project plan that can be used as a source document for the client to always turn back to, calendar

File storage to manage client data during and after the project

You'll be surprised how often clients need something months after the project is completed.

You'd also be surprised how often freelancers drop the ball here.

If you can pull up the file in minutes, you'll not only look like a hero, but you'll lock in the next project.

Sales/Operations dashboard to track and manage opportunities alongside current projects

This is the gold for staying on track with your ancillary projects and not losing out on potential projects.

Without this you're most likely just keeping track of your anchor client and losing out on the gold that is your 5-20 hour projects.
Want To Make Your Life Easy?
Join our paid members to access below:
Proposal Template

Sales and Operations Dashboard
Don't feel like paying? Start the free trial, download the templates, then cancel. As a freelancer that's what we do with most of these freelancer productivity solutions anyway lol
Access decks, worksheets, and transcripts.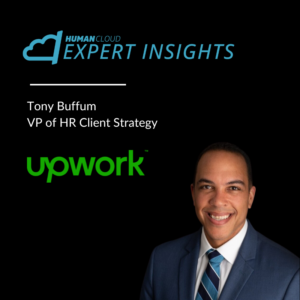 Expert Insights
Expert Insights Tony BuffumVP of HR Client StrategyUpwork Leaders, Tony Buffum is a former CHRO
Read More »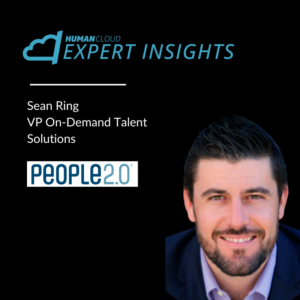 Expert Insights
Expert Insights Sean RingVP On-Demand Talent Solutions, People 2.0 Leaders,  Sean Ring is a window into the future,
Read More »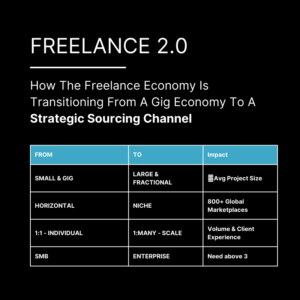 Resources
The freelance economy is at an inflection point. This presentation will cover the 4 key transformations, a pyramid of relief from today's market conditions, and definition, what should we be calling 'this' industry.
Read More »