Instant Conversion Freelance Hiring Manager Scoping and Hiring Worksheet
Quit selling and start scoping.
Average freelance hiring manager conversion from interest to hire is less than 10%. The key reason is hiring managers don't care or don't know how to scope.
Use this template to get them started and increase to 50%+. This template can be physically printed out, used as a form, or used as the foundation to your input process.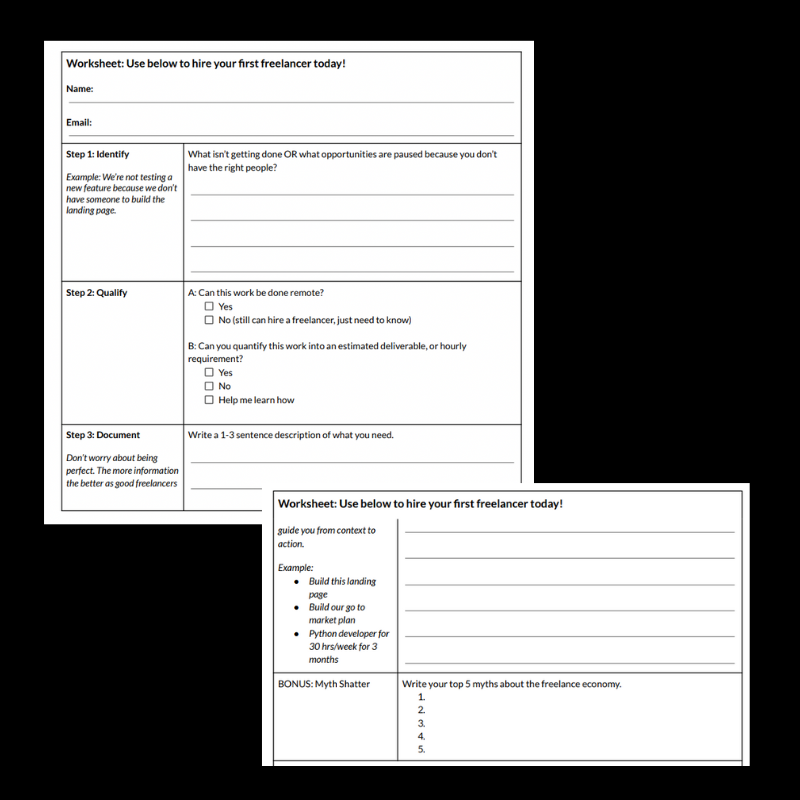 Join fellow industry leaders and subscribe to Human Cloud Insights