Mina Bastawros
VP Creative & Digital Marketing
Airbus
Leaders,
How can you do the equivalent of 'building the airplane of the future' within your org?
Mina shows us how the Human Cloud can help you do this. Y'all know we love tactical, in the weeds leaders, and Mina is certainly one.
In our session with him we will cover:
Why Airbus Cares: Hint…Accessing 70m+ diverse experts

How Airbus Started: Hint…Finding changemakers within each function

Tips For Leaders: Hint…Align passion and build a solid foundation of minimum requirements

Seeing the Future: Hint…an Amazon for talent (not in a way that commoditizes talent though!!!) 
Without further ado, let's learn from Mina!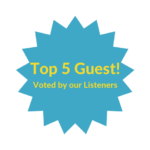 Why does Airbus care about freelancers?
1: Access to a diverse global talent pool:
"There are 70 plus million people doing exactly that. We're 130,000. Imagine having access to 70 million people as a workforce going forward. That in itself was just a done pitch."
"This individual has been doing this in other industries instead of having to limit ourselves to what is done in the aerospace world."
Access to experts at the top of their game:
"him or her always working in other fields, it's allowing them to be always at the top of their game. We're not going back to say, Okay, we need to upskill people to get to that level for another month worth of work every couple of years."
2: Providing a better customer experience. Example: Providing custom imagery for their customers
How? They engaged a Formula One designer to create custom airplane mockups for each customer:
Result: "I looked at the imagery and it was just incredible. Absolutely incredible. It looked like it was a real photo. That allows me to be very flexible in saying, 'Okay, I'm speaking to a customer in the next couple of weeks. Instead of sending them a generic aircraft, why don't I just make something that is theirs?'"
3: Test fast: "this allows us to fail fast, test fast, and prove value."
How did Airbus get started:
They found the right POC – "one of the things that one of my colleagues in the team did, he found a use case within one of the divisions in Airbus. And he thought why don't we give this a shot? That was a poc, a proof of concept that they could tangibly put their fingers all over and use."
They connected the pain points HR, the CTO, and digital transformation was facing – "did our homework to make sure that we were speaking the language of the different functions and built a narrative that worked for them at the end of the day."

HR: Find the right resource
CTO: "They have an issue where they want to get things done very, very quickly because otherwise the innovation's going to move on."
Digital transformation officers: "the digital transformation officer is trying to digitize the way we interact and work with each other."

They Mimicked the organization as a whole within their program – "mimic ABO as a startup. We surround ourselves with members of HR, Engineering, R&D, Procurement and so on. We really mimic the organization as much as we could."
They found and empowered Change Makers: "we selected individual that were change makers within those respective functions and they ended up being our ambassadors."
They built a service layer within Procurement between their employees needing talent (hiring managers) and the various vendors/marketplaces: "we built a layer on top where these platforms connected. So as an employee, you didn't have to go on platform, A, B, C, D, E and post the same thing three times. What you would end up doing is just log in through SSO and put whatever you want and then it would just figure out which platform you need to push you out to. We've automated as much as possible.
Tips for fellow leaders:
You don't have to start from scratch, you can build off existing leaders: "we took all the learning that he has gone through over the last 10 years, and we said, okay, can we sort of bypass all those mistakes, all the difficulties he's gone through and inherit, just laid on a silver plate."
Benchmark: "we did a lot of comparisons. We asked how much would this cost with the traditional sourcing methods? This made it tangible and measurable."
Build a solid foundation of minimal minimum requirements.
Give freelancers the space and respect to do their best work: "Allow the freelancers to deliver higher quality work. Don't just give the mundane tasks to them. Allow them to come up with better ways of doing things. They're also human, so treat them fairly and be kind to them."
What are the main hurdles in our industry:
"I would say there are way too many platforms out there. Ideally for a corporation like ours, we want an Amazon model where I just simply, whether I buy toilet paper or buy a toothbrush, whatever, it's on the same place. Same payment methods, same types of conditions, same ways of getting things to my front door."
Want the Full Transcript and Access to Expert Insights?
Join fellow industry leaders and subscribe to the freelance focus