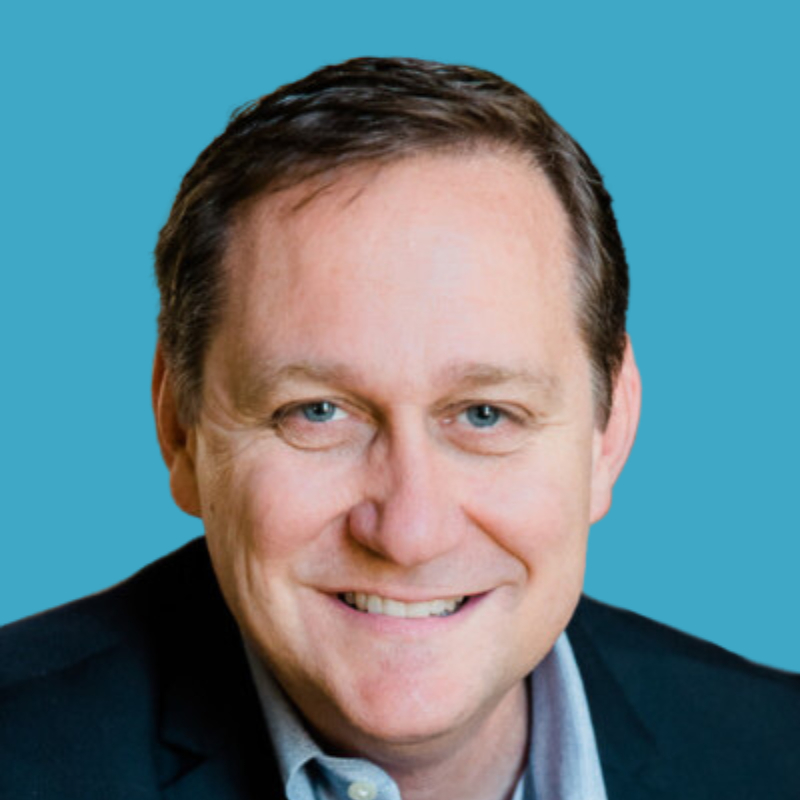 Steve Rader
NASA Tournament Lab
and the Center of Excellence
for Collaborative Innovation
Leaders,
The freelance economy is more than just a staff augmentation or marketplace model. It's a fundamental disruption in how we unlock the most important asset of our society – human potential. In NASA's words, "It would be hard to write about the Future of Work and not consider the role and disruptive nature that the gig economy is having on NASA."
Which brings us to Steve Rader, Program Manager of NASA's Tournament Lab and Center of Excellence for Collaborative Innovation . Steve will bring us into his world of leveraging freelance models to drive collaboration and innovation. We'll dive deep into: 
What can be improved upon the current work model used by most enterprises.
Why companies need to quickly adapt and become more agile to survive now more than ever.
What's great about the freelance economy, what's not so great about it, where is it going, and how leaders can better prepare.
Enjoy!
How is freelancing different than crowdsourcing?
"I found freelancing mainly because I was using crowdsourcing sites that had challenges like freelancer.com. But then I looked and their core was not doing

challenges, they were just simply using prize challenges to build the freelancer's reputation. So they had kind of a portfolio to show so that when they go freelance, they had something to kind of say, hey, this is what I can do. But they're there to be matched with work. And one of the things I tell people is the real underlying technology here are platforms that connect people and match them with something.

"

"Matching people with problems that they can solve. And effectively for the client, you're matching a solution to a problem."

"Taskification and work are amazingly efficient with freelance labor, because you can find exactly the skill you need for that exact task and get it done."
The secret to succeeding in a rapidly changing technical world?
"Upskilling, lifelong learning, and the ability to be agile in the needs of the workplace and the workforce."

"As all of these companies are formed, the World Economic Forum had a study in 2020 that said that 85 million jobs were going away but technology was gonna create 97 million. So 12 million more jobs are gonna be created. The only issue there is getting people that used to know how to do the jobs that are going away to learn how to do the jobs that are coming. And that's across blue collar and white collar now. So we need a whole nother construct. And I actually was really depressed by all of that for a long time until I came across the gig economy and freelancing and this independent worker movement of open talent. Because now I can see the world is just adapting to this faster pace and they're able to now take on the agility that's needed. The only folks that are lagging are businesses who still are operating like they have for 120 years or more."
Companies have been trying to build the best teams to execute on projects forever -> The ones that will thrive moving forward will include Freelancers
"It's the same thing that companies have done forever, right? They get ready to start a project, they're like, okay, who's going to be the best team to put together? And they pick Sally because she's got this background and George because he's got this background. And that's great, except that pool of talent is very, very small compared to the global open talent marketplace. So…you could potentially be getting someone who is way more qualified to help with that project. And what's cool is you can mix and match these things. You can actually have teams of half freelancers and half full-time if you want. But it is that, like you say, work to scale, trying to actually get the manpower, the labor that you need to get something done. And these days…you really want to be tapping into people with the latest and greatest skills."
"Open talent, the gig marketplace almost always has the latest and greatest skills available, whereas in a company, in an organization that recruits and retains, you almost never can get the latest and greatest because as soon as you hire them, in most cases, that's when they stop being cutting edge.."
What is Steve most proud of?
His amazing family and all of their accomplishments.
Maintaining a great work-life balance which he encourages his team to embrace.
A quarterly trend tracker of the views and sentiment of global freelance economy leaders, ecosystem partners, and investors.
subscribe to Human Cloud Insights